Outdoor Living Solutions For Your Toronto Home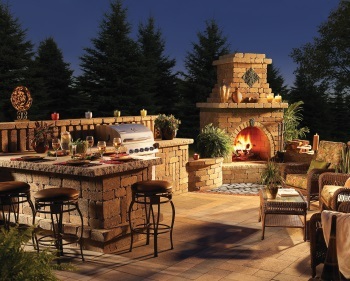 There's nothing like coming home after a long day, slipping into something comfortable, and just relaxing away from the stress of the day. To fully enjoy this at-home relaxation, call the Toronto landscaping contractors at Hofstetter Landscaping for our outdoor living solutions.
An outdoor living area will allow you to enjoy both the beauty and serenity of the Great Outdoors right in your own yard. In that way, an outdoor living area constructed by Hofstetter Landscaping will benefit you and your loved ones. On top of that, an outdoor living area can benefit you and your home in some other great ways:
It can increase your property value by adding more usable space
It can add to your home's curb appeal, helping to attract buyers when the time to sell comes
It can provide a safe yet fun place for your little ones to play outside
It can provide a better feeling of relaxation in your day-to-day life
If you want to enjoy all of those great benefits, give the Toronto hardscaping contractors at Hofstetter Landscaping a call today. Our outdoor living areas are made to look beautiful and to last for years to come, so with our outdoor living services, you can enjoy all of these great benefits to the fullest and for the longest time possible.